Mod Analysis
Tennessee Workers' Compensation Consultants You Can Trust
Keeping Your Workers' Comp Costs Down
At All Things Comp, we provide just what our name implies — complete workers' compensation consulting services to help your business to thrive. Whether you own a small business that is just getting off the ground, or a large business with skyrocketing workers' comp prices, our team is here to offer insurance and strategy consulting to help. Contact All Things Comp for workers' compensation consulting in Tennessee, Oklahoma, Mississippi, Indiana, Georgia, South Carolina, Maryland, or Florida, and we'll help you turn your workers' comp protection from a liability into an asset.
The cost of workers' compensation insurance is calculated based on several factors. The most important component is the experience modification factor (mod). All Things Comp is dedicated to helping you reduce workers' compensation costs by providing a mod analysis and developing improvement strategies that yield tangible, cost-effective results. Continue reading to learn more about the experience modification factor, and to learn how we can help. Contact All Things Comp today for a free quote to get started.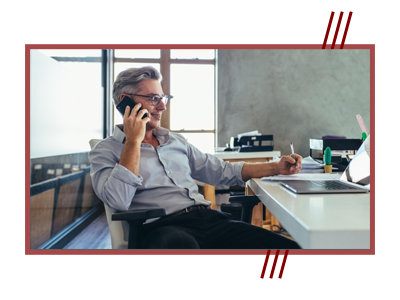 How Can All Things Comp Help Improve Your Mod?
Our team has the expertise required to fully understand and analyze your business's experience modification factor.

Rather than offering vague suggestions, All Things Comp offers concrete solutions to improve your mod factor.

We provide resources and guidance for OSHA compliance, return to work programs, and many other safety strategies.

We provide ongoing workers' comp consulting to help keep your costs down into the future.

We offer free quotes — contact us today to begin.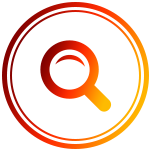 Mod Analysis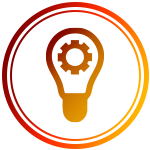 Mod Reduction Strategies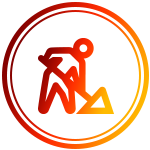 Workers' Comp Consulting Services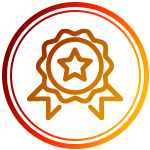 75+ Years Combined Experience
From Workers' Comp Insurance to Consulting
As a business owner, you have a lot to lose, and you understand the importance of protecting yourself from such a loss. Not only is workers' compensation insurance generally a requirement for businesses, it is also an invaluable asset of protecting yourself from untold losses in the future. Any insurance agency can provide quotes, policy audits, and rate comparisons when it comes to your insurance, but All Things Comp offers an ongoing partnership that goes far beyond the standard of just workers' comp insurance policies.
When you choose to work with our team, we use our 75+ years of combined experience in the insurance industry to help you find the best policy for your business, and provide the ongoing consulting services you need to keep your costs down. From mod analysis and improvement, to offering other concrete strategies such as examining safety issues and creating safety literature, our team provides comprehensive service. With our help, you're able to focus on your daily operations without the constant worry of workers' compensation losses, or the fear of finding out your coverage was not comprehensive enough.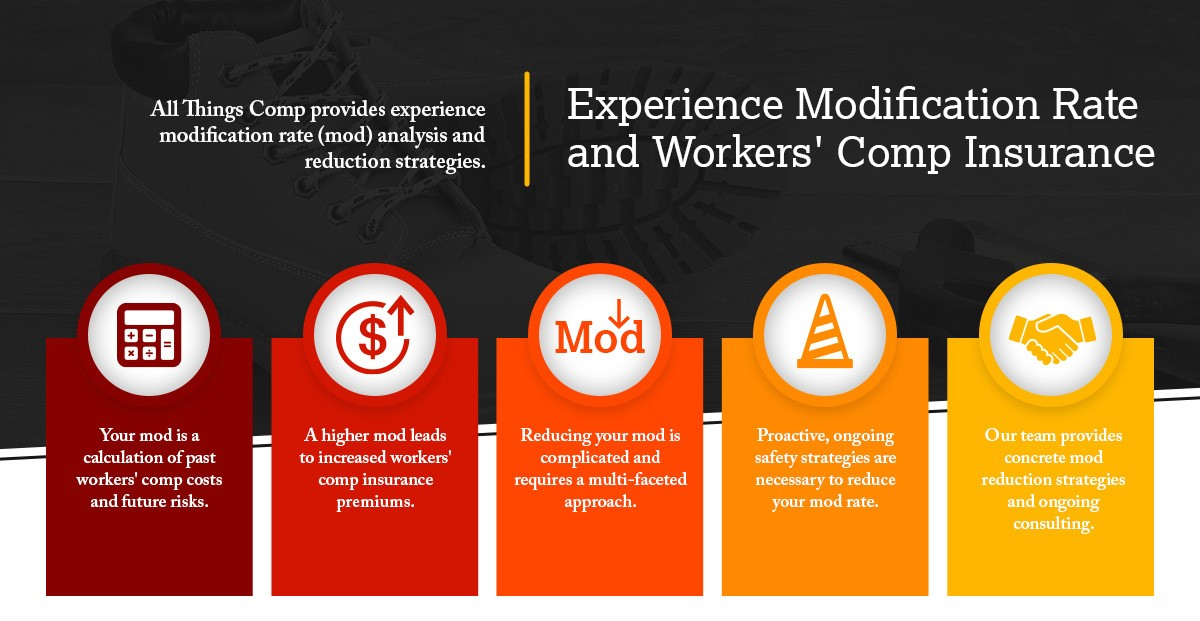 How Is a Mod Calculated?
Mod factor calculations are complicated. The short explanation is that most states rely on the National Council on Compensation Insurance (NCCI) to collect data and assign a mod. Essentially, your company's losses are compared to the losses of other businesses within your industry. Company size, loss frequency, and severity are all taken into consideration when determining your mod.
If mod calculation is considered complicated, then actually analyzing and improving your mod can be downright difficult. In fact, many employers spend time and resources trying to improve their experience modification rate to no avail. The fact is that workers' compensation claims can often have a snowball effect. The more claims filed, the higher premiums you pay. This can result in less time and money to dedicate to mod reduction.
How Can My Business Improve Its Mod?
If you find yourself with a higher mod and higher premiums, what is the next step to take? Rather than trying to solve the multi-faceted problem yourself, it pays to turn to the experts at All Things Comp.
Controlling workers' compensation costs requires a multi-pronged approach. It isn't enough to just avoid workplace accidents. You also need a solid strategy for long-term improvement, and All Things Comp can provide the resources and guidance you need. OSHA compliance strategies, proactive safety programs, transparency in employee communications, and comprehensive return to work programs are all part of the big picture, and our team is here to help with every step of the process. We provide individualized service that focuses on the needs of your specific business, rather than offering a one-size-fits-all approach to mod reduction.
All Things Comp is your one-stop source for the workers' compensation consulting services that are necessary to improve your business's mod and reduce your costs moving forward. Rather than wasting time, energy, and resources on inefficient strategies, our team can use our proven track record and knowledge to help you formulate concrete mod reduction strategies. Visit our workers' compensation consulting page for more details about the services we offer.
Contact All Things Comp Today to Get Started
As a business owner or human resources representative, you already have your hands full. Understanding how your workers' compensation costs are calculated and knowing the steps to take to reduce them can be a daunting task.
The good news is that you don't have to do it alone. Contact All Things Comp by calling 727-380-9003 or by filling out the form on this page. Our team of workers' comp consultants is here to provide dedicated service throughout Tennessee, Oklahoma, Mississippi, Indiana, Georgia, South Carolina, Maryland, and Florida. We'll work with your business to ensure proper workers' compensation insurance coverage and set you on the path for success. Get started today by requesting a free quote.
What Are You Waiting For?
Contact us for a free consultation so we can start working with you today!